My Story – Online Business
What's Your Ring? Who's inside and do You need to escape or Change parts of the Ring?
Examine Your Ring and Live a Lifestyle of Your Choosing!
Why?
For most of my life, I had been that 'Brown Girl in the Ring'.
A Ring not of my choosing!
I still remember my first day at Bybrook Infants school, Ashford in Kent. My mother brought me to the school's main assembly hall. There I was, dressed in a grey pleated short skirt, red long socks, white blouse, and a red cardigan, all buttoned up. I felt special, loved and beautiful, my hair was in 7 plaits. I was smiling from east to west, displaying my brilliant white teeth with a 'gap in the middle'.
Then came the moment that would change my life forever! My loving, caring mother abandoned me! Well, I felt abandoned, why you may ask?
It was early, I was the first child to arrive in the hall. The headteacher told me to sit on the floor. There I was in the middle of this huge assembly hall, legs folded crossed on the floor, crying my eyes out!
Without a doubt, I was alone for the first time, this was now my world, I'd make my own decisions from here on. I'd choose my own Ring.
Furthermore, the minutes that went by felt like hours, before the second child arrived, then the third, fourth, etc… They all sat around me!
The crying 'Brown Girl in the Ring', the Only Brown Girl with a gap in the middle of her teeth!
That was it the start of things to come. The Ring of friends or enemies that stayed close by me. Wanting my attention, energy and time, keeping me in their Ring! A Ring of my choosing or so I thought.
Unquestionably, I found that I would always stand out in the Ring. Also, I would walk into a room, sometimes trying to slide in hiding behind others, but to no avail, eyes would turn and stare at me. Especially when I smiled and displayed the 'gap in the middle of my teeth'.
You see my colour singled me out from the rest of the Ring, down to the 'gap in the middle of my teeth'.
I was different!
Besides, going through school was hard work for me, I wasn't born with the amazing photographic memory that we all sometimes crave.
I was, however, persistent.
I would say to myself:
"I believe in me, I can do this."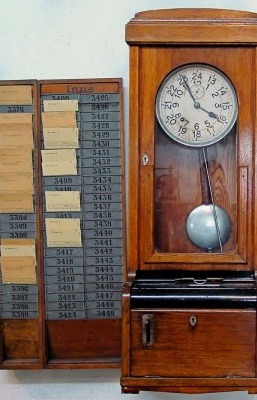 I finished my studies completing a Human Resources Postgraduate degree. Worked with the most amazing and ambitious people, in whose Ring I played my part to the best of my abilities.
Taking the set number of holidays per year and having Saturdays off. Sundays were almost always occupied by work brought home on Fridays!
This Ring I found myself in was fulfilling another person's dream.
Completing their Ring of prosperity and not thinking or taking the time to create my own financially, independent secured Ring.
A Ring where I could have my holidays when I wanted, work in an environment of my choosing, in an office, at home, by a lake or even on the beach. A Ring fulfilling my expectations. A Ring that gives me the ability to assess my progress towards my dreams.
My Ring is expanding as I continue to learn from great leaders such as:
Now I own a home based business and have taken Skyrocketing steps up into learning and developing my own online businesses.
I was a novice at using the Internet to make a living, until I came across a few online businesses start-up educational tools, which introduced me to methods that have taught me how to turn my businesses into an online business that works for me, even when I'm on the Spanish beaches, or in my organic vegetable garden, doing what I enjoy!
I still end up in places and at tables, where I have to pinch myself and ask, How did I get here?
Still the only 'Brown Girl with a Gap in the middle of her teeth, but "This Time" it's My Ring!
A Ring of my choosing, one full of opportunities, surrounded by positive people and attracting the lifestyle of my choosing.
You see, my mother always said I would be Rich, and that I would always prosper!
My dad would tell me that I was Blessed, that our Heavenly Father gave me a purpose in life 'To Prosper in all I put my hands to do and to be in a position to Bless others'.
So, regardless of the Ring, you may currently find yourself in, like me the 'Brown Girl with a 'Gap in the Middle of her teeth' having ideas and plans unique to me.
I am sure you too! have a unique skill waiting to be shared with the world.
So if you must, change your Ring and start working towards and live the prosperous lifestyle, you deserve!
Develop Your Ring, and see the differences you can make.
You are the one who could stand out in the Ring.
Each day expect better of yourself. Anticipate that something great is going to happen.
Believe that greatness comes to you! However great or small, see its potential.
Be the best You can Be in Your Ring!
For me, I'll be The 'Brown Girl in My Ring' with a 'Gap in the Middle of my teeth'.
Your Past doesn't have to Predict Your Future! Remember, the past gives us information about how we should operate in the future, therefore learn from the past and practice new positive decisions as you create Your Ring.
Think Great thoughts that you've never thought before!
Say Great things that you've never said before!
Do Great things you've never done before!
To become the Real You that you've known you've always had in you to BE.
If you're looking for a great way to learn and earn and are dedicated to your dream, are a motivated, dedicated and open-minded individual with a go-getter mentality and you're not quitters and want to make extra income, as I am, take that "Stepin2Success" and let your clothes "Speak Your Mind".
FaceBook, Pinterest, Instagram, and Twitter or my website Stepin2Success.com
I hope you have a fabulous life!
FINDING YOUR WAY TO MANY SIX FIGURE INCOMES!